And so it Began: Roadtrip to Hamilton Wood Type and Printing Museum
July, 2016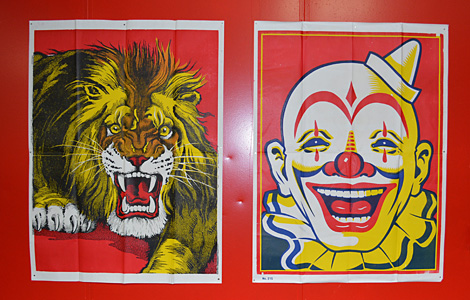 And so it began. With a rather massive roadtrip (almost 1,000 miles each way!) to the mecca of all meccas of letterpress printing and wood type, a visit to the Hamilton Wood Type and Printing Museum in Two Rivers, Wisconsin. My fascination—or some would say, my obsession (I rather choose to use the word, "dream")—with letterpress printing begins. But really, when did it begin?
I first printed with a letterpress when I was in grad school at Tyler School of Art in Philadelphia in the early 1980s. By the time I got to Tyler there was a letterpress in an upstairs classroom—not even a real studio space—but kind of pushed in the back of a classroom. No one was really using it anymore. At the time there was also a 1-color Heidelburg offset press in another building, but that was kept under wraps, under literal lock and key (rightfully so, now that I think back on it) and hardly anyone could gain access to that.
But, the letterpress—a Vandercook cylinder press (perhaps an SP-15, SP-20?)—was much more accessible to me, so I started to fool around with it. I immeadiately loved the potential of making prints, of making multiples. I was reminded of learning how to silkscreen while an undergrad at Penn State, and I really did love this analog (way before there ever was an analog and/or digital divide) means of making work. My professor at Tyler at the time, Joe Scorsone, did show me around the letterpress some, but it still feels as though I was—and still am—largely self-taught. I made a lot of mistakes, and some work that I would probably shudder to look at right about now. But, I did catch this bug and fascination with a method of printing that was way older than the hills.
Fast forward more than 30 years (whoa, 3 decades!) and I was considering what to do for a possible sabbatical from Philadelphia University (first sabbatical ever in my 19+ years!), and I decided to base my sabbatical on trying to revive my interest in letterpress printing. I actually had printed at Hamilton before, as my good friend Dennis Ichiyama of Purdue University had invited me to print with him during one of his working/printing visits during the Summer of 2006. And so I boldly contacted the kind folks at Hamilton, explained my situation and where I was coming from, and worked out an arrangement to visit and print for a week. So, armed with some tubs full of paper, some things to munch along the way and a relatively new-to-me used Honda Fit I hit the road to go and visit—and to print at—one of the mecca upon meccas of letterpress printing and wood type. And to revive a long-held interest and dream.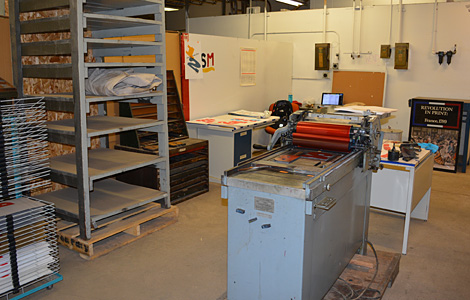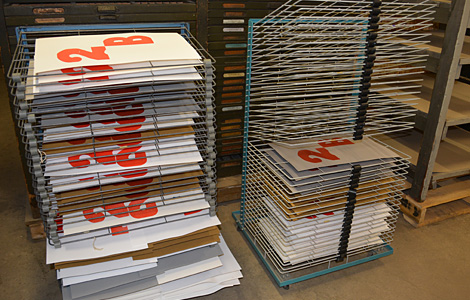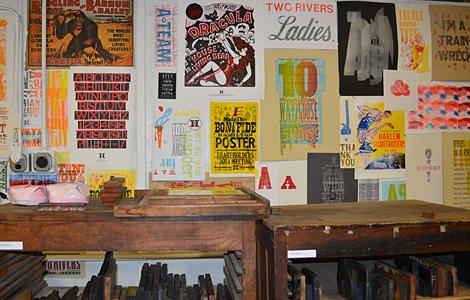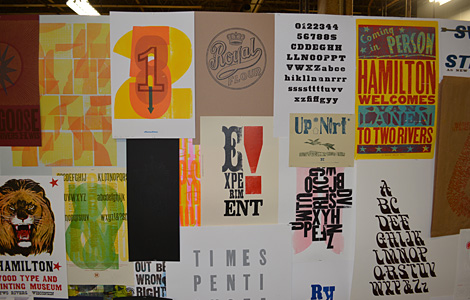 Back to News