Base Press at Lancaster Printers Fair
September, 2017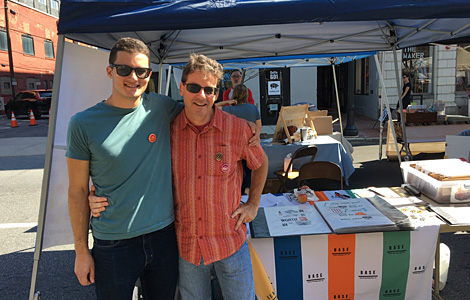 The Lancaster Printers Fair is a relatively newish event, only in it's fifth year. As can be expected, the first couple Fairs were modest events attracting just a few die-hard letterpress aficionados. Having said this, I did attend the Fair last year; saw some familiar faces, and I even made arrangements to buy my very first press, a 5" x 8" Kelsey Excelsior, but I digress…. This year the Fair took a giant leap forward, due in large part to the efforts of Craig Welsh and his merry band of pranksters at Go Welsh!
It was a beautiful sunny day in Lancaster county (though we drove through wicked fog in the wee hours of the morning to get there on time). It was my very first time "working a Fair" of any kind, and attempting to sell any of my stuff. It was a blast! Meeting some folks that I had communicated with throughout the year (but had never met in person); and meeting many other new folks. I was assisted by my main man, my son Julian (thanks buddy!). And, all in all it was a great day. Capped off by the screening of the documentary letterpress film, "Pressing On." Proceeds to the events of the weekend went to support the Heritage Museum and .918 Club (.918 refers to the measurement of "type high" when any metal or wood type has to be a certain height (in this case .918 of an inch) in order to be printed letterpress.
We were joined by some Jefferson Graphic Design students, a smattering of junior and senior-year students.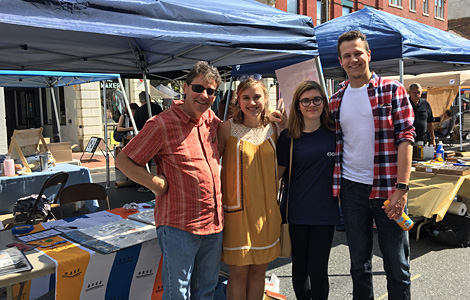 Back to News