Free Library of Philadelphia Collection
September, 2017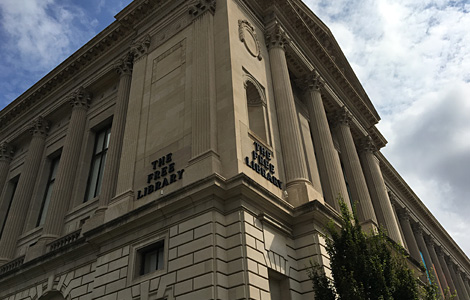 I have been a patron of the Free Library of Philadelphia Central Library branch for many, many years. More specifically, the Print and Picture Collection, which as the name suggests, houses an amazing collection of images, and it's just a treasure trove of research possibilities. All you have to do is write some topics on a slip of paper, and the kind folks that work there go to the back, work their magic, and come back with a pile of images. Projects that have benefitted from this trove have included this, and this, and this.
But I digress. The Central Library branch building is this wonderfully imposing—very important—solid, and absolutely gorgeous building, and I love going in there any chance I can get. Initiated by the efforts of Dr. William Pepper (statue pictured), the Free Library of Philadelphia was chartered in 1891 as "a general library which shall be free to all."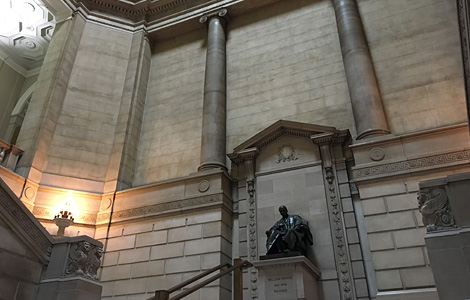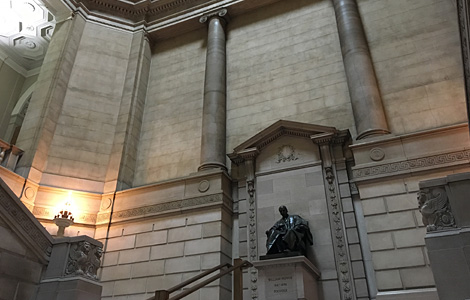 The building was designed by the legendary architectural firm of Horace Trumbauer, with principal architect Julian Abele (the first African American graduate of the architecture program at the University of Pennsylvania). Trumbauer and his firm built projects all over the United States, however the vast majority of his buildings were designed for Philadelphia and the surrounding suburbs (including my local Jenkintown train station).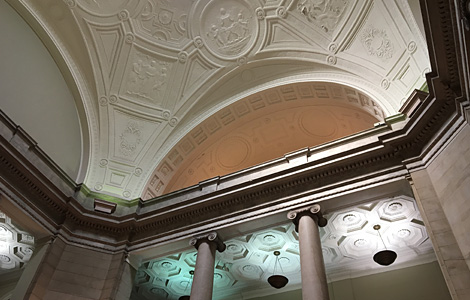 On June 2, 1927, the massive Central Library opened for service at its present location on Logan Square. Today I donated a suite of letterpress prints to the Free Library of Philadelphia, and I am honored and humbled to be in their collection.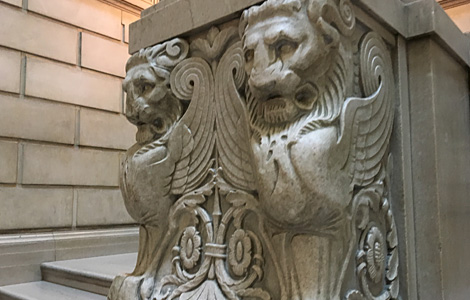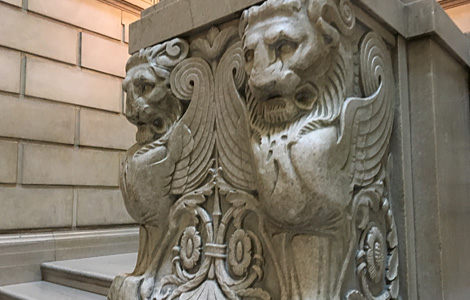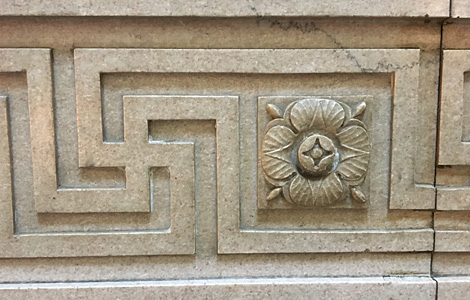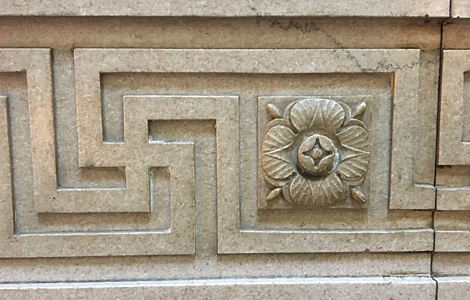 Back to News