Modular Typeface and Provisional Printing Workshop at HACC
October, 2022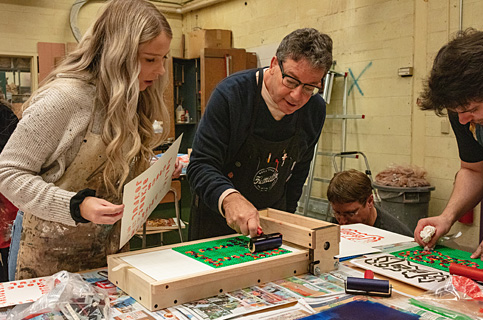 Had a great time recently teaching a really fun Workshop for second-year students in the Graphic and Interactive Design program at Harrisburg Area Community College (HACC) in conjunction with my exhibition "Rebus Quotes & Other Typographic Explorations: Design Work by Frank Baseman" at the Rose Lehrman Gallery at HACC.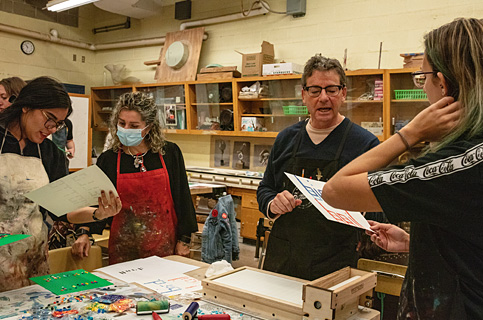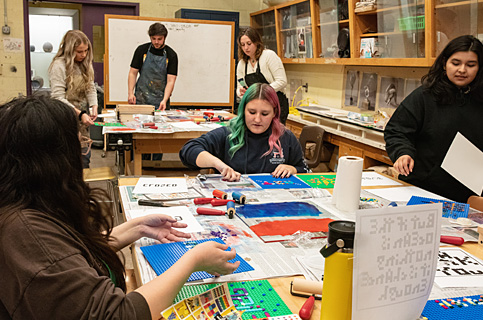 Students were tasked with designing a modular typeface using simple geometric shapes. Students were introduced to the concept of modular letterforms, harkening back to the early 1900s when avant-garde artists and designers made experimental typefaces out of simple geometric parts. This project also speaks to more contemporary structures of digital technology and bitmap typography—from cash register receipts and LED signs to on-screen font display—showing the typeface as a system of elements.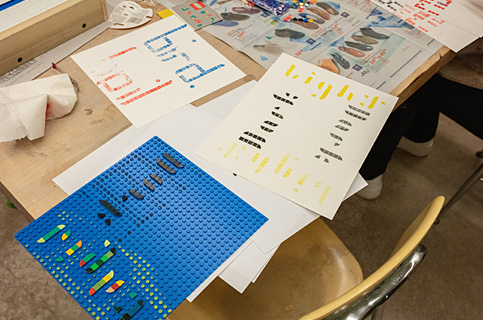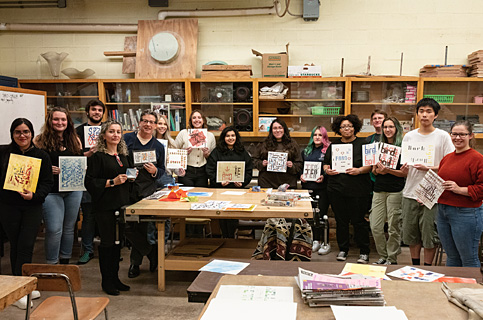 Students began by drawing and sketching letterforms by hand using a grid, and then they converted some of their designs digitally, ultimately showing up to the Workshop with "backwards reading" printouts of their designs. With these backwards reading designs, students built their letterforms using lego pieces, and we had great fun getting inky using the Provisional Presses to introduce students to letterpress. We also did some rather quick brayer rollouts on thinner paper and converting some of these to folded paper boxes, a tip I picked up at Tipoteca Italiana this past Summer (grazie mille Daniele). All in all a great time!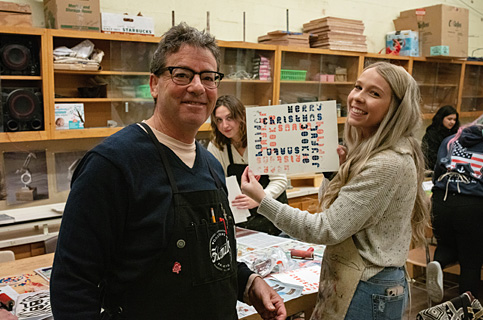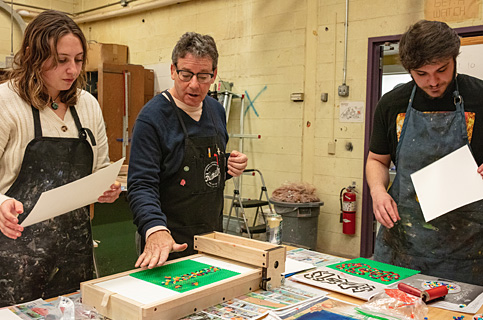 Huge thanks to Shawn Williams for putting all of the Provisional Presses together; his overall enthusiasm and support of the Workshop. And thanks also to Marjaneh Talebi and Garrick Dorsett for their able-bodied assistance. And lastly thanks to the HACC students for their great participation.
Back to News