Mohawk Paper and the Love Notes
February, 2019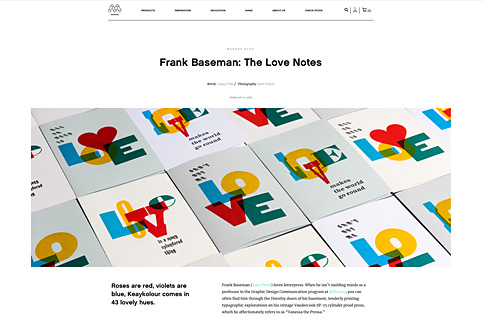 What an exciting Valentine's Day surprise to have the Base Press Love Notes project featured on the Mohawk Paper blog with a very nice write up and images! The post speaks of my love for letterpress printing, and features a recent project of four Love Note cards produced by Base Press in time for Valentine's Day (but they are just as good throughout the year!). Each Love Note was printed with a combination of antique wood type and metal type revivals of typeface designs from the 1800s. In addition to these "love sayings…"
• All ya need is love
• Can't buy me love
• Love is a many splendored thing
• Love makes the world go round
…the set of four cards were wrapped in a bellyband. If you are interested in this project—or any other Base Press project—simply complete the Contact form and submit. It's easy!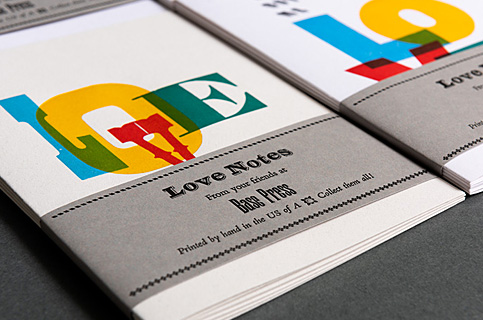 Mohawk Paper has been a purveyor of wonderful paper products for many years. At Base Press (and at Baseman Design Associates) we routinely use Mohawk paper on many of our projects, and have never been disappointed. Thanks so much to the kind folks at Mohawk for the love and pixels, especially Casey Fisk, Ariel Smullen and Chris Harrold. And follow us on Instagram at basepress.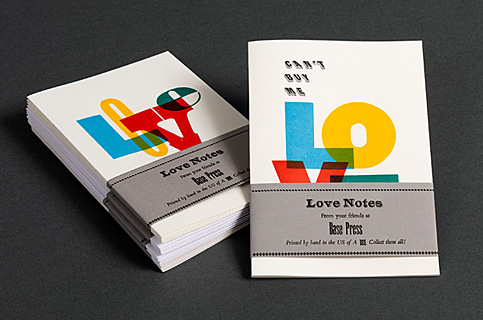 Back to News